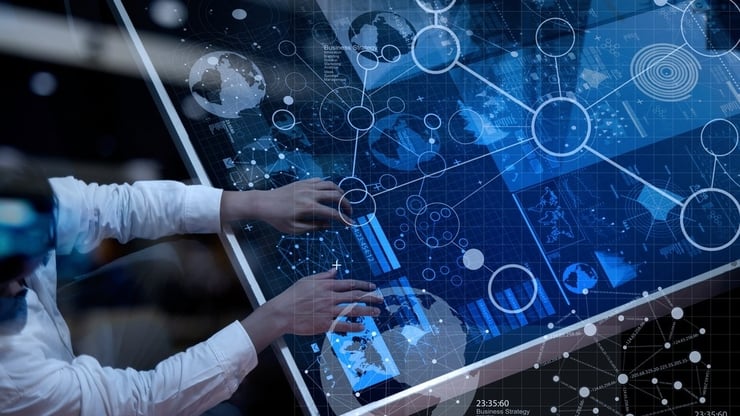 Advanced metering infrastructure (AMI), or smart meters, can be just another operational silo or an invaluable information and insight generator. It all depends on how you use your data.
AMI and Smart Utilities
We are entering the era of the smart utility; a utility that takes advantage of recent technological developments in Big Data, IoT, and AI. AMI is central to this. It allows for automated, two-way communication between grid operators and consumers, and provides a more accurate and automatic overview of power consumption.
AMI, coupled with an increased use of other IoT devices, allow you to rapidly gain access to detailed and relevant information regarding the state of your utility's infrastructure. Armed with this, you can reduce operational and maintenance costs, reduce or postpone grid reinforcements investments, increase power quality, and reduce outage and restoration times.
One example of the latter is the Norwegian utility Fredrikstad Energi. Forward-thinking as they are, they recognized they could benefit from the nationwide roll-out of AMI. By adding additional sensors and utilizing systems for Big Data analytics, they can now react far more effectively to power outages. In the event of an outage, the AMI sends out an automated warning and juxtaposes outage data with other relevant internal and external data. This form of data management allows them to pinpoint the exact source and location of a fault, and dispatch a nearby maintenance crew to quickly restore power – as portrayed in this video.
Read also our guide to efficient power grid operations for the digital age.
AMI Data and Silo Breakdown
The case mentioned above wouldn't be possible without a system platform capable of storing, managing, and analyzing vast amounts of data from various data sources.
The key to unlocking the potential of AMI, then, is to use the data it generates in combination with other data across different systems designed for other business or operational purposes. For most utilities, this is a challenge as they are usually organized in functional silos that don't communicate with each other. Additionally, AMI and other IoT devices generate so much data that traditional IT systems are ill-equipped to manage and store it, which will ultimately render them obsolete. Each system holds valuable data, but the ability to extract and utilize information across different systems is lacking.
This is where a data lake, a data management platform that can hold and analyze large amounts of information from different sources, comes into the picture. By storing your data in a data lake, you can correlate and utilize data stored in its original form to support the needs of your business. This goes beyond just reporting on what has passed. Technological developments in AI and machine learning enables you to utilize the data to predict future events and behavior.
The Digital Future of Utility Infrastructure Operations
Big Data, IoT, and AI hold great promise of new opportunities for improved grid operations and maintenance. By utilizing data from various sources, including AMI, sensors in substations and switches, historical data, and even social media and weather data, a whole new range of opportunities emerge. Doing so makes it possible to accurately analyze grid as well as the health of its various components.
Furthermore, better targeted and condition-based maintenance has the potential to save significant money and minimize infrastructure errors.
The future of utility infrastructure operations is exciting indeed. If you would like to know more about the changes utilities will face in the next couple of years, please see our free e-book "Next Generation Utility Infrastructure Operations: 7 Key Drivers of Change", available for download here: