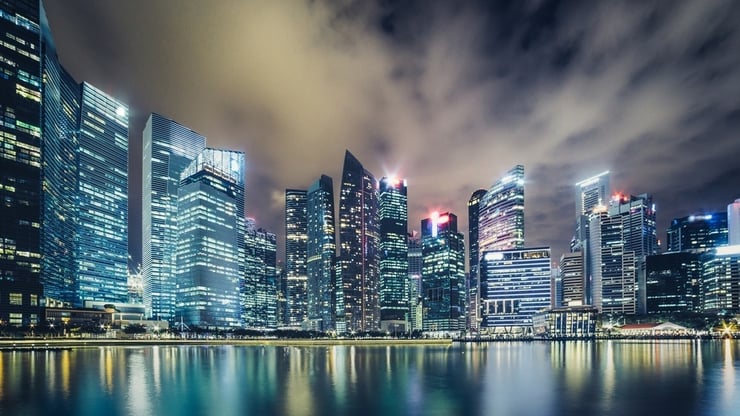 Global population is growing, people are increasingly migrating to urban areas, and resources are being exhausted. These are a few of the factors driving cities to become "smart" through new technology adoption. Utilities, uniquely positioned and already deploying new technology, can help lead cities in their efforts to become smarter, at the same time as they identify new income sources for themselves.
By 2050, an estimated 66 percent of the world's population will live in urban areas. Consequently, cities will become bigger, commute times will get longer, and environmental impact will become poorer. To combat these and other challenges, cities need to transform. They need to become smarter.
Smart Utilities, Smart Cities
A smart city is an urban area that uses sensors and other diverse means of electronic data collection and to more efficiently manage assets and resources. It collects data from anything from street lights and building sensors to citizen interactions with city services to create a sustainable city, increase quality of life, reduce costs, and improve efficiencies.
Smart utilities are uniquely positioned to support smart city initiatives. For instance, the massive deployment of smart grid technology is a critical first step to developing smart cities, as it allows integration of renewable energy for improved sustainability, integration of EVs, and access to new streams of data from sensors. On the same note, Persistence Market Research points out that a high deployment rate of smart meters, SCADA systems, energy storage devices, and electric distribution technologies will drive the smart energy segment during the years up to 2026. Accenture, on the other hand, notes that utilities already have a long history of working with municipalities to improve the quality of life for their citizens, and can offer communications infrastructure, wide geographic coverage of vital "nodes" such as streetlights and distribution poles, and a wealth of valuable data including energy usage and EV charging.
Read also our guide to efficient power grid operations for the digital age.
Utilities' Role in the Smart City Initiative
Smart cities rely on gathering and processing large amounts of data. With this data, city leaders and managers can make better decisions about where to invest, build and provide critical services. This is where the utility comes in.
Several utilities already offer solutions for the remote control and energy management of buildings. McKinsey suggests that utilities use information from smart meters to realize additional applications in the emerging smart city market. One example could be to partner with cities and builders to implement sensing technology and data analytics in "self-learning" buildings, as part of integrated municipal energy and environmental planning.
Smart City Benefits for Utilities
Although already hailed a winning concept, there are significant challenges to realizing smart cities, as recently detailed by Forbes. By taking, however, an active role in the smart city ecosystem, creating a smart city vision and identifying smart infrastructure upgrades, utilities can position themselves as an essential city partner and reveal new revenue opportunities.
Frost & Sullivan expects smart cities to be a $1,5 trillion market by 2020, with multiple opportunities to tap into infrastructure development, technology integration, and energy and security services. For one Midwestern US utility, for instance, it is estimated that smart city applications have the potential to generate more than $200 million in additional revenue.
This, however, requires utilities to act fast. Tech and communications giants are already positioning themselves as smart city leaders, with IBM and Cisco currently being the top vendors in the market.
Data-Driven Utilities and Multipurpose Infrastructure for the Smart City Initiative
So how can utilities help cities become smarter? According to Black & Veatch, cities and utilities need to create a network of digital infrastructure to realize the smart city and smart utility promise fully. By embracing advanced technologies and communications, operations will become more reliable, efficient and secure, and allow for a much higher return on investment.
Cisco, on the other hand, suggests utilities discover the potential to converge business models and opportunities to create multipurpose infrastructure and business models. Public lightning, for instance, could be used to take advantage of its already-existing connectivity to provide use cases such as CCTV for traffic and crime monitoring, EV charging stations, digital media streaming, and public Wi-Fi. In these cases, a utility could move beyond supplying electric lighting infrastructure to becoming a smart city platform operator.
Want to know more about what the future holds for utilities? Read on in our e-book "Next Gen Utility Infrastructure Operations: 7 Key Drivers of Change", available for download below.