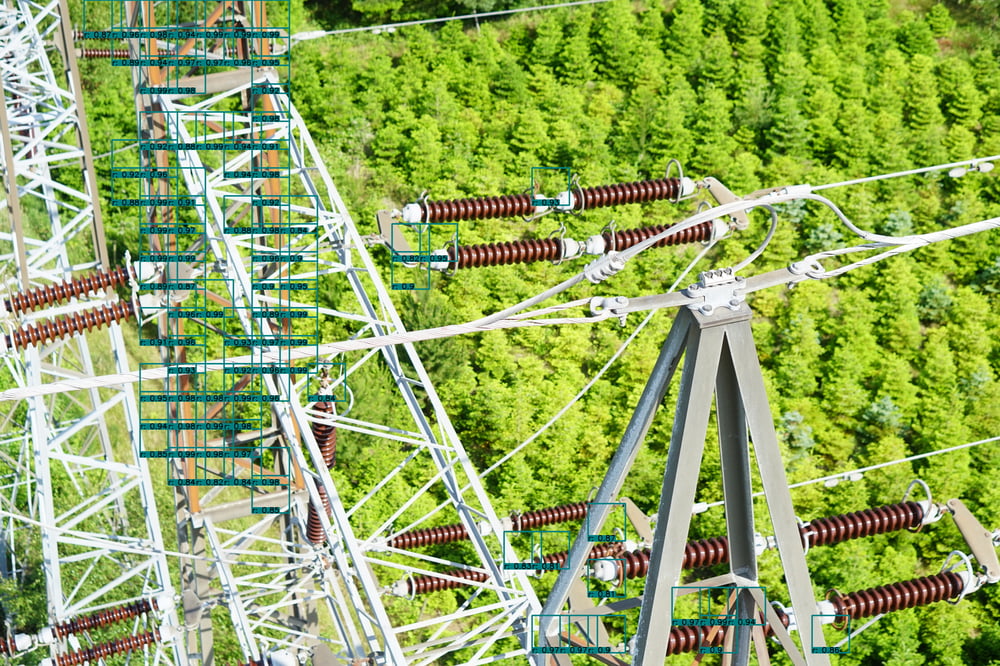 Among the largest and most important assets in an electric utility are their transmission towers, poles, and high voltage power lines. Regular investment and maintenance are vital to reducing the risk of power outages and public safety problems. Most utilities inspect their towers and poles regularly, by helicopter or by walking the lines. They collect thousands of images and data, and manually go through and review these images. This is both time-consuming and inefficient, and finding a critical fault in the ocean of data is difficult for the human eye.
The data and images collected by utilities provide unique insight on transmission towers and poles. Using AI and technologies like deep learning and image recognition can help utilities make better decisions.
In 2016, we experienced a breakthrough using deep learning in eSmart Systems. With the use of AI and the cloud, we were able to process more than 200 000 images in one hour. For comparison, a human expert can process roughly 50 000 images a year.
Image Recognition to Detect Rust
Recently, we completed a project with a European TSO to improve asset inspections using AI. Over three months we used deep learning and image recognition to detect deep rust on their towers. Together with the client we defined a model using an ISO standard for rust, and in the first phase of the project, we had several questions:
To what extent is a tower affected by deep rust?
Is it possible to detect rust on tower automatically, and to quantify how severely each tower is affected?
Is it possible to utilize this information to extend the lifetime of the individual towers?
Starting out, we got a very small dataset (36 pictures) of examples of deep rust. To get more training data to train our deep learning models we used a simulator, and once this new feature reached a high enough accuracy, we could see that it detected a lot of rust.
400 000 Observations of Rust
The TSO had manually classified 154 images with rust. Our task was to see how many of those images we could hit, within a huge data set of 7500 pictures. The intelligent rust feature hit a threshold of 96,1% accuracy.
When we use these types of percentages, it's easy to think that we must get to the point of 100% accuracy. However, it's important to keep in mind what we are competing against. For this utility and most utilities, the current methods of finding rust are manual. For example, they would perform the inspection by looking out of the window of a hovering helicopter.
In this data set, there was a total of 400 000 findings of rust. For a human it's impossible to detect all of those observations; and even if you were able to detect this amount you would have no documentation of the findings. By digitally recording data and images, the documentation will enable detection of change over time. From this, utilities can gradually move on to predictive maintenance.
This has led to more and more utilities seeing the value of the digital transformation in this area, not least to experience actual business value. With a precise grid overview, you will see better predictions and better repair documentation and work descriptions – and over time, unique insight. This will help utilities run more efficient business processes giving a significant reduction in operational cost. This time-limited project shows how easy it is to get started and for utilities to gain value.