Leading an industry requires more than just having a sense if what you are and who you want to be. It requires a clearly and consciously defined persona embedded in our collective personality, in every single business process, and consistently lived out. At the heart of this are an organization's values. We believe that organizational values drive organizational performance.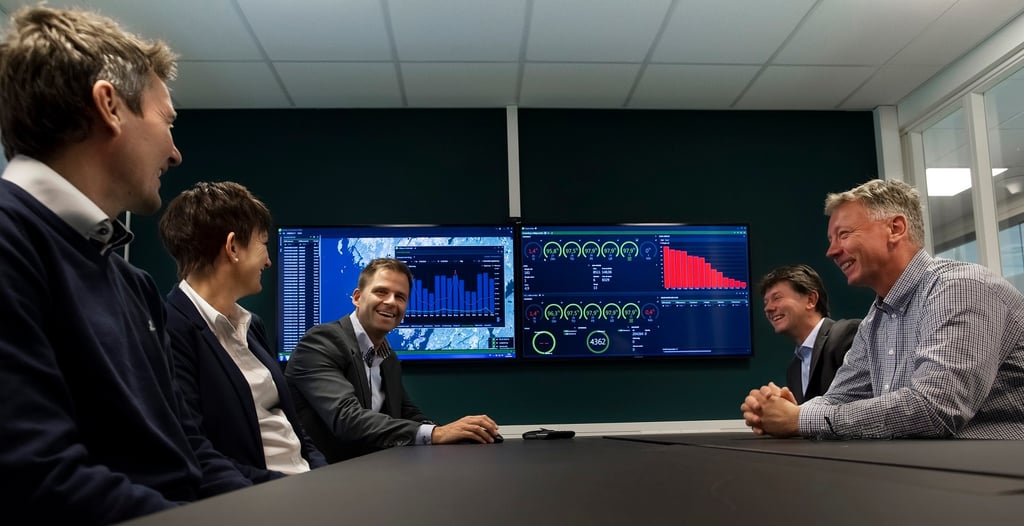 At eSmart Systems, value-driven processes position our customers at the center of all we do and critically contribute to out competitive advantage in the global marketplace. This the real power of values and why we value integrity, teamwork, excellence and innovation above all else.
Integrity: We conduct ourselves ethically, openly, honestly, and respectfully to build strong and successful relations with all our stakeholders based on mutual trust and care.
Teamwork: We trust and support each other to bring out and build on the best from our combined talents, experiences, knowledge and cultures. We believe that only by sharing ideas, technologies and talents can we achieve and sustain profitable growth for our customers, all our stakeholders and ourselves.
Excellence: We take pride in our work, continuously improve our skills and abilities, and bring every resource in our arsenal to bear to meet or exceed our customers' expectations for all that we do.
Innovation: We strive to embrace change, encourage and support new ideas, methods, and remain committed to continuous improvement as we seek out the most innovative solutions to solve our customers' challenges and enabling them to seize new, profitable solutions.