The R&D project ChargeFlex is coming close to ending its first out of three project years, and in November the second workshop in the project was held at Remmen Kunnskapspark in Halden.
The workshop focused on the research, analysis and preliminary results so far. In addition, a live demonstration of the platform Connected Vehicle based on values from Ladetorget was conducted, and live minute date verified by Fortum Charge & Drive.
Since the group was last gathered, the ChargeFlex project has strengthened its research capacity. We are glad to announce that Senior Researcher Jayaprakash Rajasekharan from Smart Innovation Østfold and Post.Doc Chiara Bordin have joined the team, in addition to eSmart's own Chief Analytics officer PhD, Davide Roverso. In short, three very enthusiastic people ready to take on the project challenges!
Chiara Bordin recently moved to Norway solely to start her combined employment at NTNU and SINTEF and especially to work with ChargeFlex. We took a quick chat with Chiara to ask her about her background and her first impressions so far.
Mathematical optimization applied to the energy sector
Chiara is originally from Italy and has a PhD in Operational Research from the Department of Electrical Electronic and Information Engineering of the University of Bologna in Italy.
She has a strong interest for mathematical optimization applied to the energy sector in both the thermal and the electrical side.
On the thermal side, she worked mainly on a project related to large-scale district heating strategic network design optimization. This work has been in collaboration with Hera – an Italian multiutility that provides energy services both for private and industrial customers – and OPTIT, a university spinoff that provides consultancy services in the Optimization field.
On the electrical side, Chiara worked in collaboration with the School of Engineering and Computing Sciences of Durham University in UK, where she firstly joined a project related to mathematical models for the battery degradation analysis and optimization in off grid power systems with renewable integration. The study was supported by the Durham Energy Institute and applied to some real world rural sites in Africa, with particular regard to hospital buildings in Rwanda.
After her PhD Chiara was offered a position as Research Associate at Durham University where she worked on a second project in close collaboration with the Engineering Department of Cambridge University. The objective was the creation of mathematical models for a novelty storage technology that is called Pumped Thermal Electricity Storage, in order to analyze its impact on the electric systems behavior, both for grid connected and offgrid systems.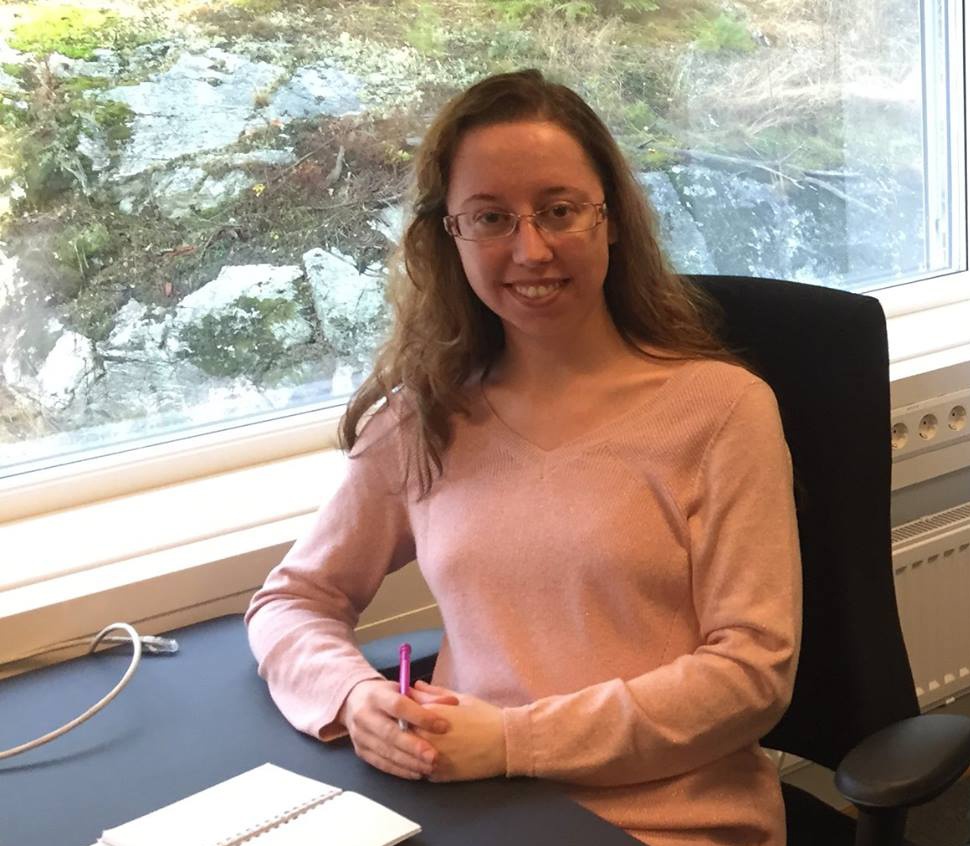 Chiara is excited about being in Norway, and is planning to stay here on a long term.
"I am very happy. I see combining two scientific jobs both at NTNU and SINTEF, working closely with ChrageFlex people is a great opportunity to do "research that matters" and it is just what I wanted to do after my PhD", says Chiara.
In ChargeFlex she will mainly contribute with studying business models and optimization processes for smart charging of electrical vehicles. But, with such an eager and competent resource we presume that her skills and competency will be both challenged and put to good work in ChargeFlex.
We predict that after living some years in Northern England, what potential weather challenges a Norwegian winter might provide, and that might deter the average Italian, by now is considered normal rather than having a discouraging effect.
We are glad to have Chiara on the team, and wish her the best. Welcome to Norway, and welcome to the ChargeFlex team!
About ChargeFlex
The ChargeFlex Consortium consists of eSmart Systems (project manager), Smart Innovation Østfold, Norwegian University of Science and Technology, Østfold County Council, Proxll, Fortum Charge & Drive and grid operators Fredrikstad EnergiNett and Sogn og Fjordane Nett. ChargeFlex is funded by The Norwegian Research Council's program ENERGIX, through a special call «Pioneering research – new concepts in business».