The Connected Drone project aims to test and develop real time monitoring with drones using our Connected Grid product. We are now putting together an R&D-project focused on the needs of the grid operators, to make this offering available to our customers.
The goal is to get the drone to do visual line inspections using data from our system, with real-time data transfer to the control room. Moreover, our ambition is to get the drone to detect errors and problems in the grid by itself, using advanced machine learning algorithms. As a result, grid companies can streamline grid operations, and reduce maintenance costs.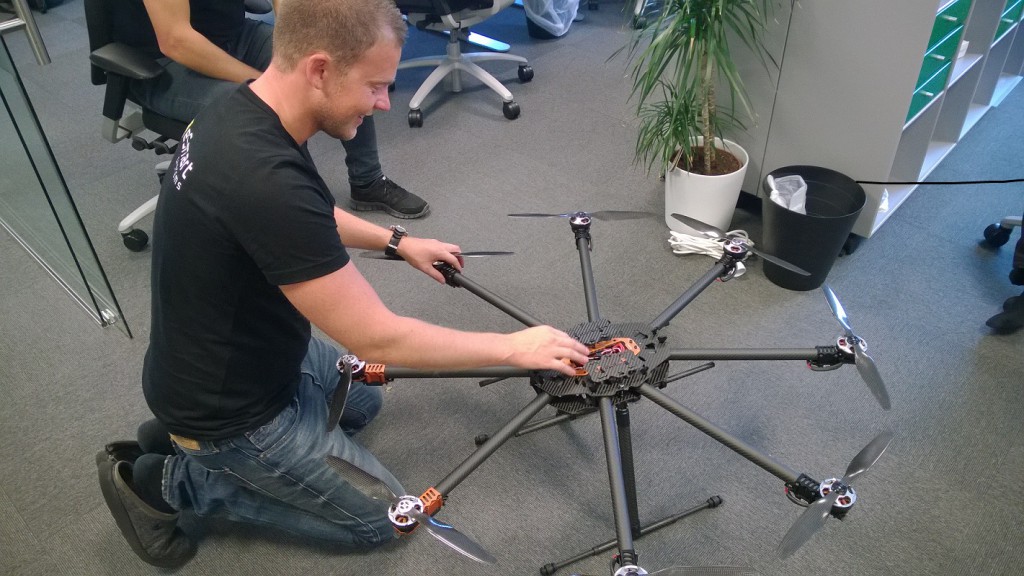 Based on Microsoft Azure
eSmart collaborates with the design company Snø to make a prototype of the drone. The drone has already made its first test flights, and we are currently integrating the flight controller with our system. Using information from eSmart Systems platform, the drone will be able to fly automatically without the assistance to inspect components in the grid. Snø is currently working hard to make the physical design of the drone.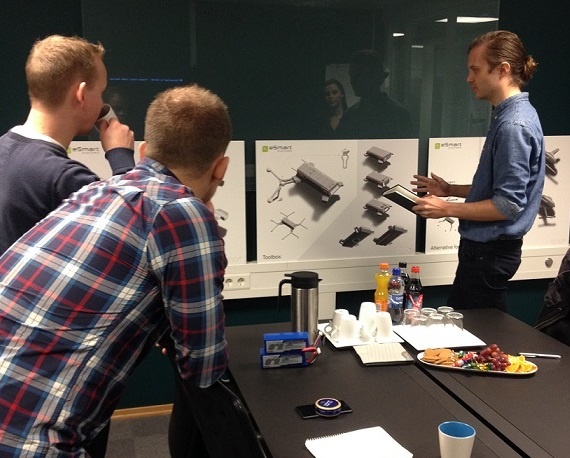 The software platform is entirely based on Microsoft Azure cloud services, and we use the latest technologies related to Big Data, operational infrastructure and real-time analysis. This enables real time data feed and advanced algorithms to assists and analyze data from the drone. The platform has unlimited scaling as it is deployed in Microsoft data centers, and can scale automatically based on the system load. Which allows us to do advanced image and sensor analysis, should this be required.
Flying start
Partners in the project will be able to prepare and adapt its own organization to handle future smart energy solutions. The project will help these partners get a head start in establishing an organization designed for this type of line inspections.
Those who get involved in an early stage will get the opportunity to influence the functionality and development of the drone. If you want to become a partner in the project, contact us by clicking here.